Tribute to Michael Jackson
Why are you so angry? LOL. It tickles me to know that.

I don't really feel like typing much these. Don't really feel like expressing much, not to any of the people I don't really know anyway. Please, don't let me any of my meaningless, harmless words hurt you. That would be too precious.

Why would any thing as mediocre as me upset you? :)

Do you really care that much? Awe.


Bangkok city is and always has been a beautiful city. Coming here could be the best weekend consisting of shopping and massage and fine food. I realized I did enjoy shopping, a lot. Was stuck in a jam for nearly one and a half hour and surprisingly even that didn't disturb me. Other than the fact that I wasn't the driver nor the fact I just got out from an hour massage. But even the driver seemed relaxed, half way driving and stuck in jam, he got out of his car to look for his sniffer under his seat. Funny little guy.

Good god, look at the time, it's almost to dinner. And I have yet to shower and curl my hair. Time does wait for no one.


Speaking of MJ, someone sent me this link when I got online earlier.

On the page I saw two of Michael's photos, pretty alive and kicking, just 2 days before his sudden cardiac death. Surprised that he's looking really well despite his sharp nose, dancing on the stage on his coming concert.





Despite growing up from two Chinese schools (elementary and high school), my childhood idol has always been MJ. An odd from the bunch as everyone else was worshiping every other surviving Chinese artists back in those days. Andy Lau, Aaron Kwok, Leon Lai, Jacky Cheung, etc.

I know naught of their songs, admittedly, I thought there was something wrong with me. I never listened to Mandarin songs that much, even though none of my family members nor relatives conversed in English.

But I was a little fan girl, admittedly, when I was in my early teens, I was having intimate fantasy toward the king of pop.

I was too young to understand what was sex. Hence there was no wet dream of the sort, but I've always dreamt of meeting the king himself and through some miraculous way, form a family and get married with him.

I remembered my mom teasing me when we were in Disneyland back when I was in standard six and my mom and I were sitting in on a 3D studio watching a Michael Jackson cast movie. I was goggling, drooling if not, at the 3D Michael popping out in front of me, dancing so near me, and almost wanted to extend my hand and touched him, when I heard my mom teasing me non stop from the side.

I was angered with embarrassment. Blushing and always denied and claimed I was just watching the movie and was focusing on the background dancers and how amazing their dance techniques were.

The day I found out he got a lady pregnant (whom I know now was Deborah Jeanne Rowe) and married her, I was completely heart shattered. His news was all over the paper, it was the first time I paid so much attention to papers. Admittedly, for a 12 year old, I screamed from within that it should have been me! For he did pass by Malaysia on his History World Tour back in 1996.

After that, I decided to block out the fact that he's married and focused on my illusions, what if I went for the concernt, and that I was older and of age, and that we had one of those ridiculous fairy tale acquaintances where he spotted me from the stage and we had love at first sight and....etc.

Cut me some slacks.I was only 12 and in love.


I need not profess here how much I miss him, of my childhood crush and memory, of which newspaper cut-out I still keep in my drawers back in 1996 when he did his world tour in KL.

While the rest of the world shall jot down how amazing and what he has done in his life, his contribution to the music industry and history, being one of the first artists back in the 80's to cross over nation boundaries, to countries even in the middle east when satellite tv wasn't as popular. He was phenomenal, yes.

But he was my idol, my first crush, my childhood companion or fetish, and that's what it meant to me and for me.

Michael, this is a tribute to you.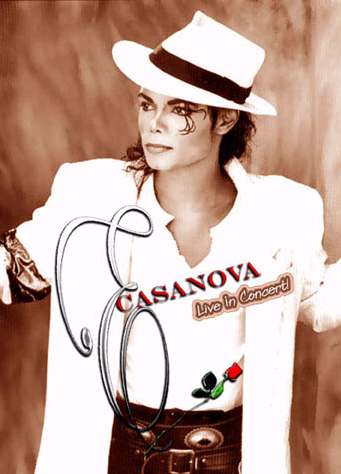 I'll miss you gravely.