Heading off to Taipei
Wanted to blog (the sago worm draft was half written saved in blogger) but spent the whole day preparing for my big trip tomorrow!

Taiwan here I come!





I'm flying there alone in case your wondering. Though it wasn't intended that way.
What can one do when one's baby suddenly announced that he wasn't able to make it to our grand year-end roadtrip just three days prior departure.

Did I throw a fit? Well. No. I was trying to be the understanding gf who understands the stress and importance of work a bf goes through in a business.

But yes I was disappointed. Oh HELL I was disappointed. I cried several times, silently, when he wasn't looking. :(
(Which probably explains my recent emo tweets)


Well, now I'm already this far, with a guidebook in my hand and hotels booked, I might as well board the plane and try to snag as much deals as I can from the shopping malls there.





Oh, and my mom will be joining me on the second half of the journey (Got his flight ticket transferred). So mom, I know you're reading this, I shall consider this your birthday present aight? No more cambodia for you in January. *broke*


I've never been to Taiwan but I watched a lot of Taiwanese movies, drama series, and food shows that it enticed me to no ends to visit the place for its food and shopping spree!

The thing that struck me most when I was researching for information about the island, there wasn't a lot to look into, or about.

It's as if the whole world, except mine, that eluded Taiwan from their tourist destination.

Even the lastest version of Lonely Planet guidebook on Taiwan was published 3 years ago (in 2007), obviously there were a lot to update since.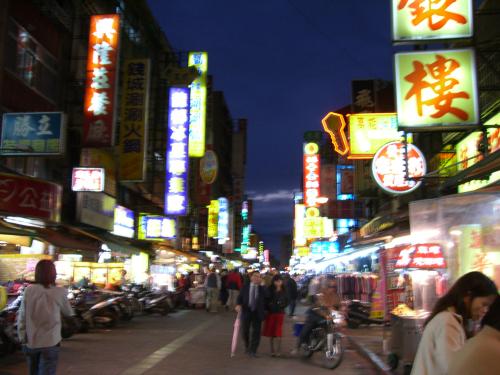 So I guess it's up to getting to know the locals to find my bearings.

Will continue updating my blog once I reached Taipei tomorrow. Ciao!